Rightly said kitchens are heart of the home, today kitchens are not restricted for cooking, it offers a lot more. From family reunions, gatherings to celebrating different festivals, kitchens have become a hub. With change in home interior trends and preferences, open kitchens are more in demand, since these keep you close to your family rather than leaving you isolated in a closed kitchen. Below we have curated different kitchen designs that fit into different floor spaces
1. One Wall Kitchen/ Straight Kitchen/ Single Wall Kitchen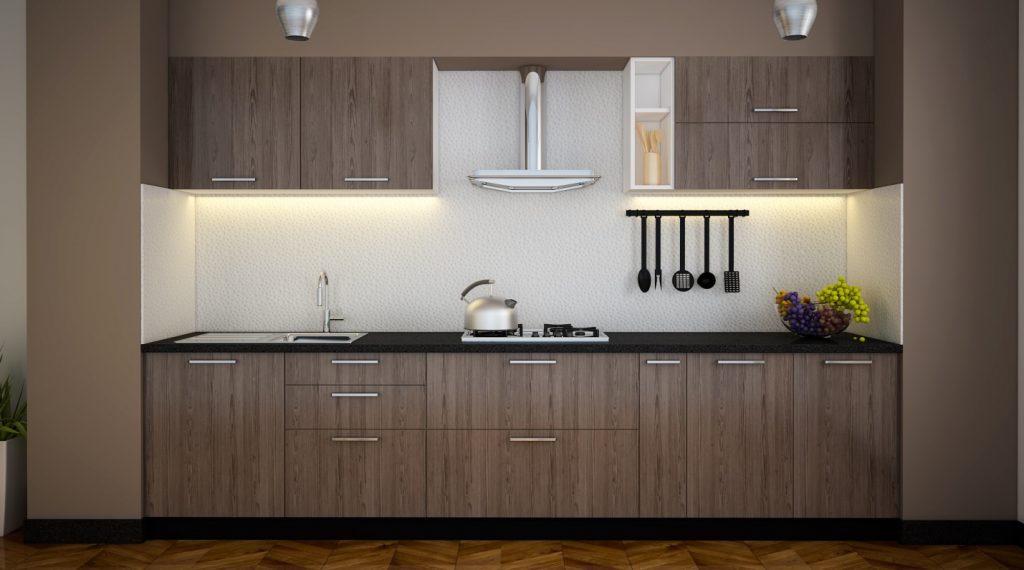 Ideal for studio apartments, 1 BHK and small kitchen areas; straight kitchen saves space. It offers cabinet storage, sufficient space for appliances and cooking area with sink attached at the end on the same wall. Since, the work area is equipped on single wall, the dining area or living room gets plenty of space.
2. L- Shape Kitchen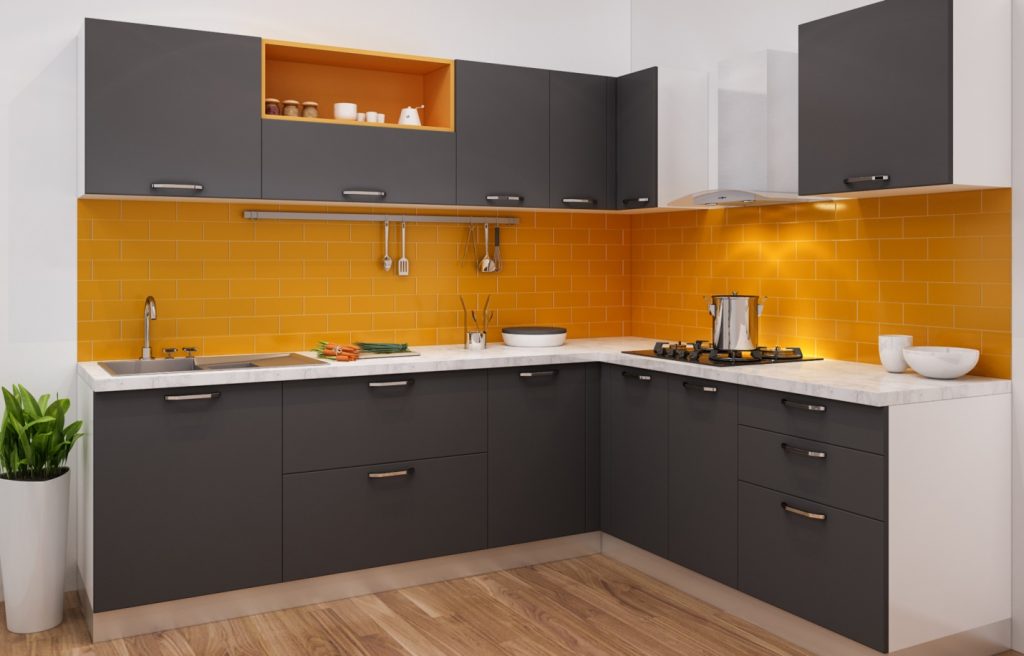 As the name says, the L shape kitchen has 2 legs, which makes it perfect for all types of areas, whether large or not so large. Primarily, one leg is used for cooking and another for washing, which adds convenience for the person working in it. Another feature of L shape kitchen is, it seamlessly utilizes the corners and gives you open plan, good for party buffers, isn't it!
3. U-Shaped Kitchen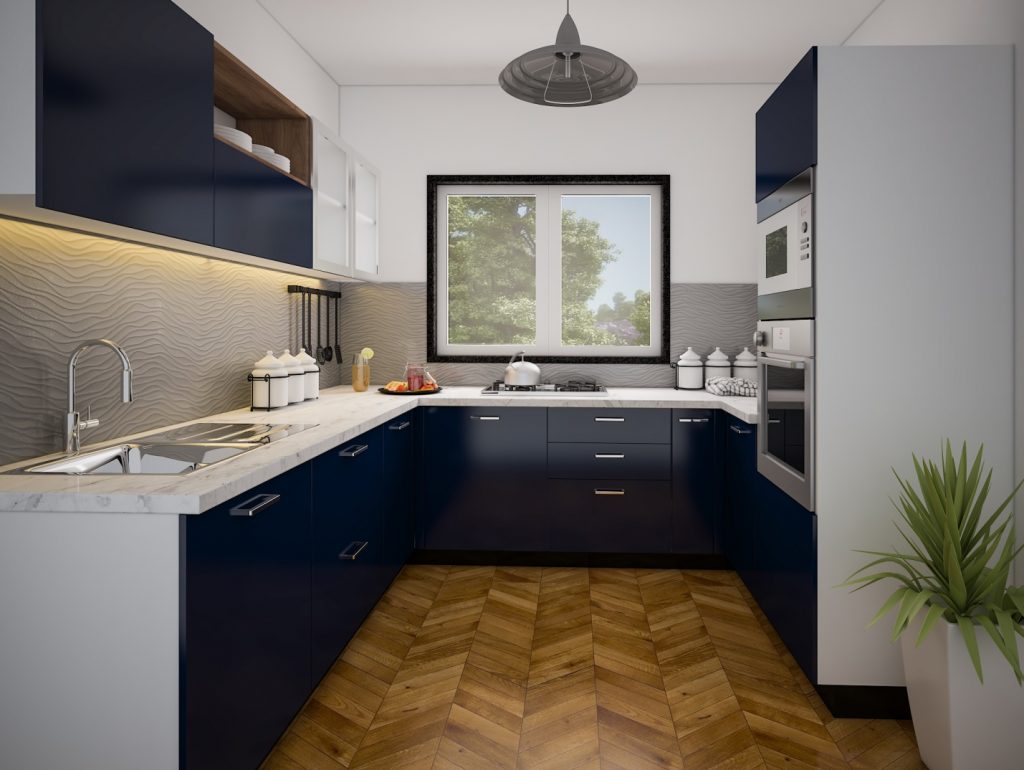 Referred as one of the versatile kitchen designs, U-shaped kitchens are ideal for all types of kitchens, be it small, medium or large. Unlike the above two kitchen designs, this one offers three sides with sufficient storage system. The longer area could be used for washing, another for cooking and the middle can be utilized for preliminary cooking activities that involve cutting and chopping. All these features make it user-friendly kitchen design.
4. Parallel Kitchen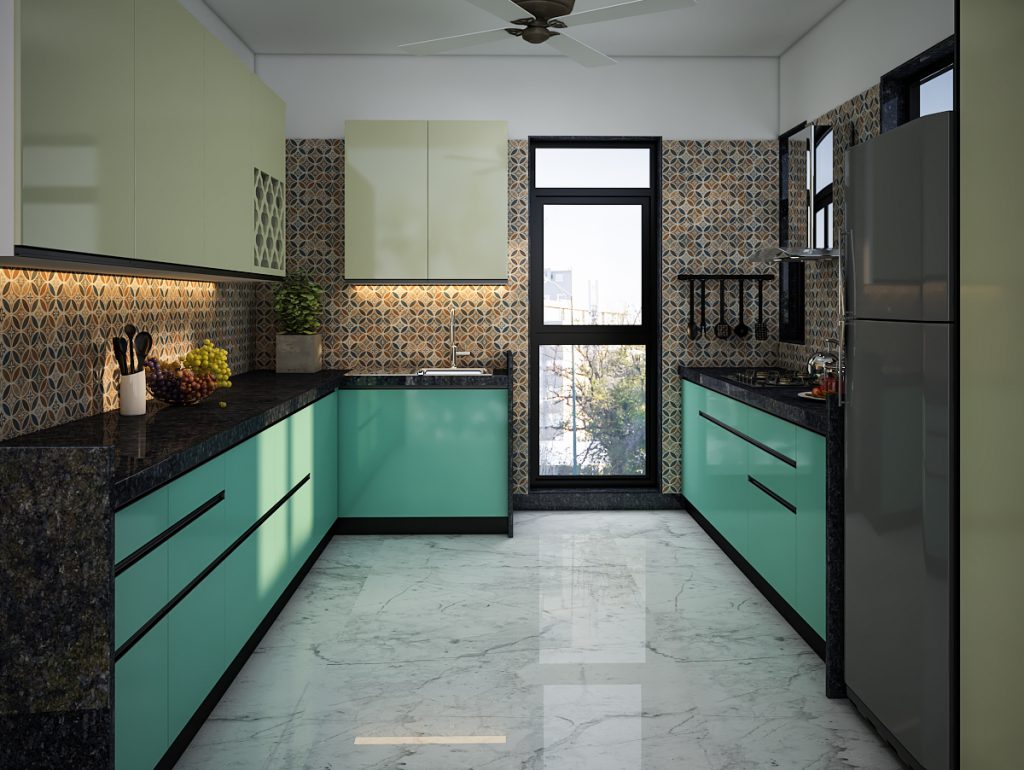 Also known as gallery kitchen, parallel kitchen is considered one of the ergonomically effective kitchen layouts. Amongst all the kitchen designs, it utilizes minimum floor area without compromising on efficiency. Moreover, it allows you to equip vertical cabinetry which could be used for storing kitchen essentials. Also, it keeps your space clutter-free and organized.
5. Modular Kitchen with Island Layout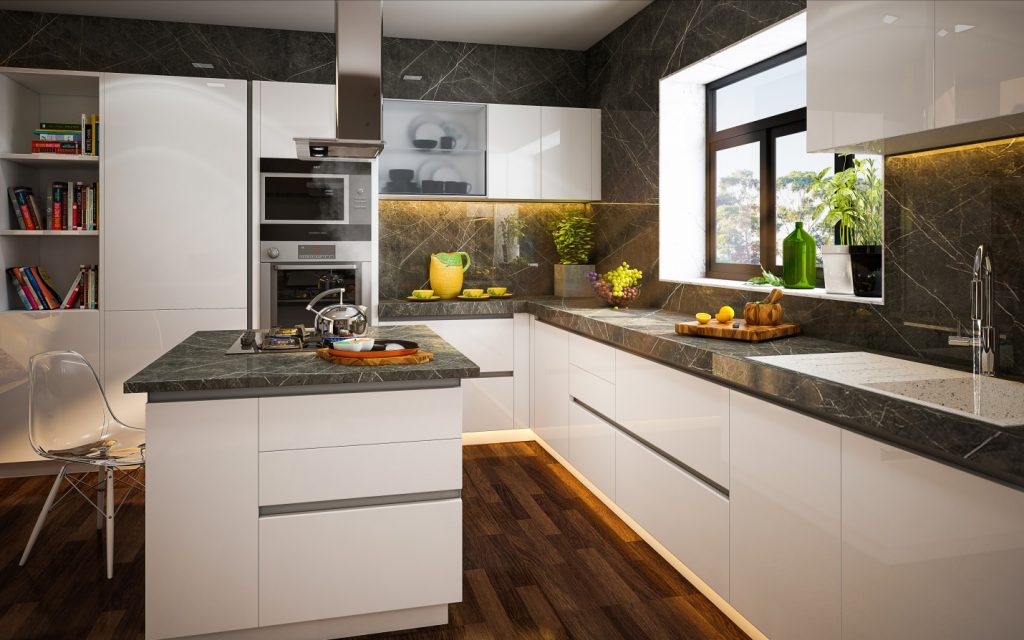 Ever thought of adding a dinning, but due to less space you couldn't plan the piece? If yes, kitchen with island layout is an ideal option for you. The island could be used for multiple task, you can equip your sink or use for cutting and chopping, or simply get your chairs placed on the other side and use it as a dining area. Adding to this, the bottom of the island can have ample storage where you can store your culinary books or kitchen essentials, making it a boon for modern families.
6. Peninsula or G-Shaped Kitchen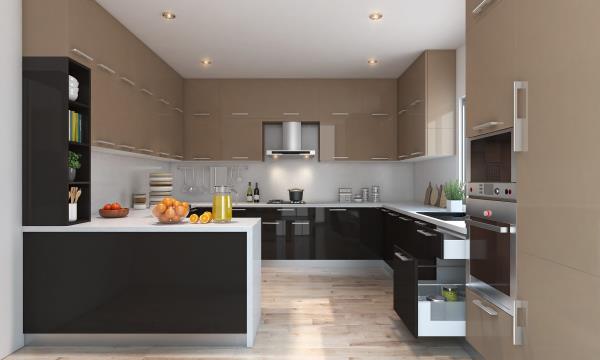 The peninsula design is an extension of a U shaped kitchen and are best for kitchens that have excessive floor space. It provides spare counter or platform space and flexibility to work around. Whether you have a large family or love to host parties at home, this kitchen design is an ideal bet for you.
Each kitchen design has its own pros and cons. Where kitchens like single wall kitchen and G shaped kitchens are ideal for small and large spaces respectively, on the other side u-shaped kitchen, parallel kitchen could be worked out in both small and large spaces.